Article from FOCUS Magazine – Autumn 18 issue.
Step into a creative world and rediscover the art of enjoyable Christmas shopping. The Loseley House Christmas Fair from 15-18 November 2018 is brimming with unique gifts, fashions and artisan foods, even more than last year!
We have extended one of the pavilions to bring you more fabulous foods, amazing artwork, glorious glass, super socks, wonderful Wellingtons, beautiful bamboo baselayers, dazzling decorations, interesting interiors and so much more.
New for this year local business Orange & Dutch with furniture and home styling interiors, Tom Way Photography, breathtaking images of wildlife, Swole Panda with perfect presents for men including bamboo watches and sunglasses and Catherine Roskill with personalised applique towels, swim bags and aprons. Trendy Alphabet Art create stunning pictures using quirky photography to make letters into the perfect personalised gift.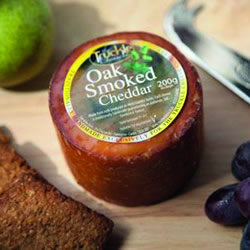 New artisan food producers include The Gift of Oil with extra virgin olive oils and balsamic vinegars and Hawkins Bros Fine English wines. Pinkster Gin return with their delicious boozy berries and pink gin, enjoy a taster alongside Blacks Cheese and Wrights ginger cakes.
There will be fabulous jewellery, beautiful diamonds, rubies and emeralds from Ashtique and gorgeous Murano glass from Perlina di Murano. Colourful ceramics, both practical and attractive making great presents and statement pieces for the Christmas table. The ultimate waterproof jacket from Stormtech in fabulous colours gives style and comfort to winter walks, or enjoy a stunning wool coat from Manteaux, Irish brand Avoca create stand-out coats which always catch attention.
Caper & Berry serve delicious lunches, light-bites, cakes and pastries alongside their coffee and tea and mulled wine all day long.
Venue: Loseley House Christmas Fair, Loseley Park, The Tithe Barn & Special Pavilions, Compton, GU3 1HS.
Opening Times: 15 to 18 November 2018 Thursday-Saturday 9.00am – 5.00pm Sunday 9.00am – 4.00pm. Parking is free.
In Advance: Adults £4.00 and Seniors £3.50. At the Event: Adults £5.50 and Seniors £5.00
For further information contact the Rural Crafts Association on 01428 684494 or visit their website www.ruralcraftsassociation.co.uk