Article from FOCUS Magazine – Winter 14 issue.
Professor Mark Whiteley MS FRCS (Gen) Consultant Surgeon and Clinic Director explains
This summer, many people with varicose veins and spider veins on their legs would have spent less time enjoying the beautiful weather and more time worrying about what to wear.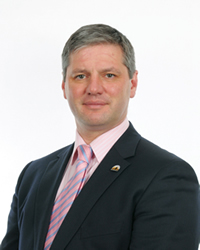 Our patients tell us that their varicose veins will influence their choice of clothing and activities during the summer months. We hear stories from patients who are too embarrassed to wear shorts and skirts and some won't even consider setting foot on the beach, let alone wear a bathing suit. We even have patients who will opt out of social events because they can't face the worry of having to keep their legs covered up.
If varicose veins or spider veins have spoilt your enjoyment of summer, now is the perfect time to get a treatment plan put together. Our unique system, The Whiteley Protocol™ ensures that:
The underlying problem is correctly identified
A comprehensive treatment plan is put into action – our 3 Stage Treatment Plan also includes preventative measures to avoid recurrence
Remaining red, purple and blue superficial veins or spider veins are eliminated
Winter brings the opportunity to cover up the legs with trousers and tights, making it a good time to get your treatment underway. Allowing for the time required to ensure the legs look good after treatment, now is the perfect time to act to make sure that your legs are healthy and looking in tip top condition ready for next summer.
More seriously, varicose veins can be incredibly painful and uncomfortable for those that suffer with them. If left untreated, the varicose veins not only get worse, but they can also lead to more concerning problems such as blood clots, skin damage and leg ulceration. Indeed research suggests that 1 in 5 people with simple varicose veins will go on to leg ulceration if left untreated.
At The Whiteley Clinic we don't underestimate the value of your legs and so we additionally employ highly skilled Vascular Technologists who specialise in accurately scanning and diagnosing the underlying causes of varicose veins. They assist our Consultant Surgeons throughout a patient's treatment plan and are key to the successful outcome in the treatment of complex varicose veins.
Research-led, we are continually re-investing our time and money back into our development, making sure that our techniques and equipment are the very best available and we are proud to publish and substantiate our results. With 15 years of collated data, we can demonstrate that our patients have the lowest possible recurrence of varicose veins.
Signs that may indicate you have varicose veins
Swollen ankles
Aching and restless legs
Thread veins / spider veins
Family history of varicose veins
What to do if you think you have varicose veins
Early diagnosis and treatment of varicose veins results in simpler and more cost effective treatment plans. If you think you may have varicose veins, then the first step is to have a Duplex Ultrasound scan by a specialist, experienced in vein treatments to identify any underlying, hidden varicose veins.
For more information on varicose veins and associated conditions and treatments, please visit www.thewhiteleyclinic.co.uk or telephone 01483 477 180 to make an appointment.