Article from FOCUS Magazine – Spring 12 issue.
Surbiton High School
Surbiton High School prides itself on the huge range of opportunities to create. We have one of the best equipped Art departments in the country which last year produced a staggering 9 top 10 candidates for Art and Design GCSE. As well as delivering an outstanding curriculum, pupils are encouraged through numerous Extra-Curricular Clubs and Art trips to such places as New York, Paris and Morocco.
At the beginning of October a group of students from Year 11 to Year 13 exhibited a selection of their GCSE and A-level Art work at Kingston Market Hall. This gave the School an opportunity to showcase the wonderful art work the students produce at Surbiton High and for the students exhibiting, the chance to sell their work in the public gallery. Another student was awarded Landscape Photographer of the Year, as well as Environmental Photographer of the Year. Her work is showcased at the National Theatre and SW1 Gallery.
We are incredibly proud that a children's storybook, written and illustrated entirely by talented Surbiton pupils, is on sale both in Regency Bookshop, Surbiton and at Waterstones, Kingston. 'I Am Koti' is a beautifully crafted story about a boy's magical adventure into an African forest and his friendship with the enigmatic yet loveable monkey called Koti. The illustrations are truly stunning and they bring to life the enchanting tale. The book was created as part of the Akenkan project, in which pupils are writing and illustrating their own series of reading books especially for children attending schools in rural Ghana. These schools have few resources or reading materials, and the Akenkan books will be taken to these schools in July 2012, when 14 pupils have the unique opportunity to go on expedition to Ghana. They will present the books, run a summer school and experience first-hand the impact of their hard work.
Looking to the future, staff and girls enjoyed a variety of presentations by former pupils on Fashion and Art-related degree courses and several of our girls go on to take Art Foundation Courses.
Surbiton High School
Surbiton Crescent, Kingston upon Thames, Surrey KT1 2JT
T: 020 8546 5245
F: 020 8547 0026
E: office@surbitonhigh.com
W: www.surbitonhigh.com
Cranleigh Preparatory School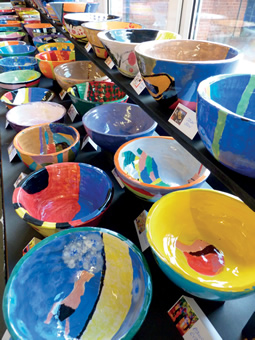 Cranleigh Preparatory School, a blend of tradition and innovation ensures a perfect atmosphere for happy and relaxed children to enjoy and within which to fulfill their goals. Boys and girls from 7 to 13 years need time and space to help them achieve their potential, and what better location than in the midst of Surrey's wooded landscape, yet within easy reach of London?
The extended daily and weekly time-table, which is unique to Cranleigh's day and boarding environment, provides the time for pupils to pursue their studies, their sports and their interests, often at quite staggering levels of personal excellence.With maximum pupil numbers of 310, a close bond is fostered between the pupils and the staff. The teachers take time to get to know the children and their families and as a result the pupils are industrious, able and happy individuals. As children mature, so too does their desire for fresh and imaginative opportunities and stimuli. The division of the years into Lower, Middle and Upper Schools ensures pupils meet these new challenges with growing confidence and success
The essence of our Art Department's stimulating approach is reflected in its colourful creativity. The open, spacious art studio – itself a wonderful ever-evolving work in progress – has designated areas for drawing and painting, print-making, sculpture, ceramics and fashion textiles. An extensive multi-cultural Art library is used for the study of Art History and to inspire new, original work. Every child is encouraged to discover his or her creative potential through specifically designed projects. Taking a thematic approach, pupils explore different media and develop ideas and their ability to a very high standard, with many pupils each year winning scholarships to senior schools. From a foundation of traditional skills, children at the school create outstanding contemporary imagery with confidence. Vibrant artwork fills the school; every space is hung with frequently changing exhibitions of our pupils' bold and energetic work.
Cranleigh Preparatory School
Horseshoe Lane, Cranleigh, Surrey GU6 8QH
T: 01483 542 051
E: fmjb@cranprep.org
W: www.cranleighprepschool.org
Halliford School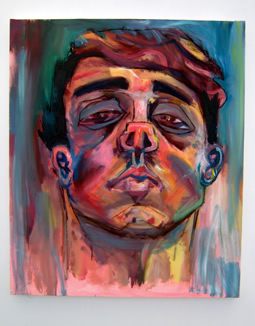 Centred in a fine Georgian house in six acres beside the River Thames, Halliford School is an independent day school for boys aged 11-18 and girls aged 16-18. The Sixth Form is co-educational and girls are very welcome.
At Halliford School art is celebrated in many ways. There are permanent exhibitions of pupils' creative work in various sites around the school and a summer exhibition when everyone is welcome to view a major show of the year's artistic achievement. The range of art produced is extraordinarily wide and the quality of pupil attainment exceptionally high with almost all achieving A or A* grade in examinations. Pupils benefit from generous, well-equipped, brand new studio spaces that offer them an unusually broad range of options to work in two and three-dimensional media. Many choose to specialise in ceramics and sculpture, where achievement is especially strong. The open-access studios are always buzzing with activity as pupils are encouraged to use them whenever they have the time. There are scholarships for artists of exceptional talent and an impressive roll call of students who have gone on to study fashion design at the Royal College of Art, car design, theatre and costume design and fine art as well as entering the world of film and television production.
However, at Halliford, art is not only for the most talented. Everyone studies art for their first three years and pupils learn to enjoy art through their use of a wide variety of media. Lower school art changes every year and current pupils are exploring how artists have been influenced by science. The project began with a visit to the Hunterian Museum at the Royal College of Surgeons and will culminate with a visit to the Damien Hirst show in the summer. Pupils have worked with biological specimens and had the opportunity to create using clay, resin, mould making, wax, pastels, watercolour and photography. Upper School artists determine their own artistic direction based on their own interests and subjects that inspire them.
The construction of our new Art, Music and Sixth Form Centre is due for completion late summer this year. This will provide improved facilities including a recital room, recording studio and extra space for our growing Sixth Form. The project is an outward and visible sign of the confidence and sense of purpose that exists at Halliford.
Halliford is a small school where staff get to know all the pupils personally. The facilities are good, boasting a modern sports hall complete with climbing wall and multi-games courts, along with on-site playing fields. The teaching is excellent and the atmosphere friendly.
Caption Self Portrait by Harry Voice
Halliford School
Russell Road, Shepperton, TW17 9HX
T: 01932 223593
E: registrar@halliford.net
W: www.hallifordschool.co.uk