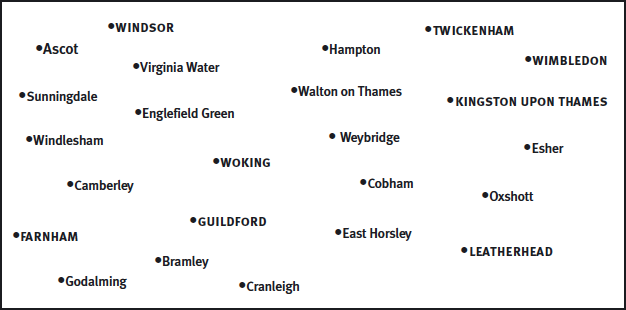 Rate Card
Download the Focus Magazine Rate Card »
How do we reach them?
Established in 1996, FOCUS is a lifestyle magazine delivered by Royal Mail to some of the most exclusive addresses in Surrey, Berkshire and South West London. Our investment in distributing by Royal Mail brings our advertisers' brands and services into the hands and homes of potential customers. Our mailing list has been built and refined over many years and with unrivalled access to this precisely targeted AB1 readership in a distribution area including many Private Estates (eg St George's Hill, Weybridge; Crown Estate, Oxshott; Wentworth Estate, Virginia Water), FOCUS delivers a readership not normally accessible to our advertisers.
Committed to content
FOCUS has a reputation for quality and we commission editorial independently of advertising. Our contributors are well-known journalists who are authorities in their particular fields and consistently high standards have resulted in a strong editorial base upon which we have built a loyal readership. Our regular mix of features reflects the interests of our affluent target audience and regular topics include Property, Interior Design, Education, Health & Beauty, Art & Antiques and Food & Wine.
Over 75% repeat advertising
This achievement is based on our financial investment in systems which ensure the advertiser's message reaches our core target audience together with our reputation for attention to detail and providing an unrivalled level of service to our clients.
www.focusonline.co.uk
By featuring in print and online, advertisers benefit from an ever-increasing level of exposure attracting a high level of potential customers.
What our advertisers say
"A good measure of any publication is always the results that it produces. We have included FOCUS
magazine in our marketing campaigns over the past few years and have had very positive results
from every advert that we have placed. The calibre of the responses received has been very strong
and it seems to reach the heart of the local market in Surrey and surrounds."
Lesley Farrer, Sales &Marketing Director, Chartridge Developments plc
"In common with most companies, my marketing budget needs to work. Having advertised in the national glossies with disappointing results, I decided to take a more regional approach and chose
impressed with the response and delighted to say that good quality enquiries have already been converted into sales."
Neil Ireson, Ireson Associates
"Absolute Aesthetics has advertised with FOCUS magazine on several occasions. Not only are wevery impressed with the high quality of the magazine and the professional articles that would
appeal to our demographic, but also with the focused and reliable circulation. Our advertising has generated a considerable amount of interest in Absolute Aesthetics and I will certainly be budgeting for FOCUS magazine to be incorporated in next year's marketing plan."
Victoria Smith, Director of Aesthetic Division, Absolute Aesthetics